Cygnus the Humpback Whale
 His Story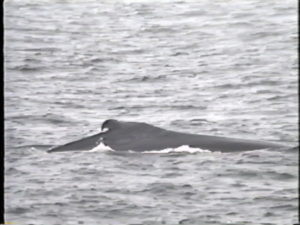 Cygnus is Latin for "swan".  Cygnus is a male humpback named for his curved dorsal fin that may remind you of the shape of a swan.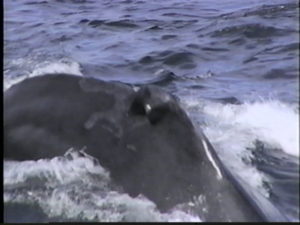 Cygnus seems to enjoy getting a close look at boats.  Cygnus has been sighted nearly every year since 1981.

Cygnus' History
| | |
| --- | --- |
| Mother:               Unknown | First Sighting:   1981 |
| Year Of Birth:   Unknown | Last Seen:           2010 |
New:  Cygnus on DVD reg $25.00
On sale now $18.99
If you adopted Cygnus from any of the Adopt A Whale Programs in the US or UK, you can meet her!
20 minutes of excellent footage of Cygnus.  You see his fluke and curved dorsal fin.  Cygnus is seen in feeding behaviors and hanging out with Anvil and her calf, Dragonfly.  Cygnus gets active close to the boat and rolls over to everyone's delight.
A sample clip from the Cygnus DVD
Order Safely on PayPal