Mars the Humpback Whale
Mars' Family Tree
| | | |
| --- | --- | --- |
| Calves | Year of Birth | Grandcalves |
| Felis | 1982 | |
| Seal | 1984 | |
| Excalibur | 1985 | |
| Nile | 1987 | Amazon 1998 (Nile) |
| Mesopotamia | 1990 | Aswan 2000 (Nile) |
| Putter | 1993 | |
| Valentine | 1997 | |
| Unnamed | 2004 | |
| Unnamed | 2009 | |
| Unnamed | 2012 | |
Her Story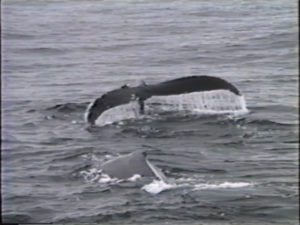 Mars is a female humpback whale who spends spring, summer and fall feeding in the waters of Stellwagen Bank within miles of Cape Cod shores.
Mars was named after the Roman Goddess of War because she looks as if she was in a battle.  Her tail pattern is unique and very scarred from what looks like net entanglements. 
This is most noticed on the left side close to the middle of her tail.  The whale with her in this photo is well known: Scratch.
Mars is famous for coming up to boats and blowing directly on people.
Mars was first sighted in 1979 and was seen for many of the years through 2012.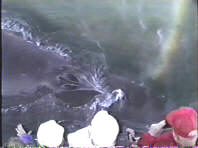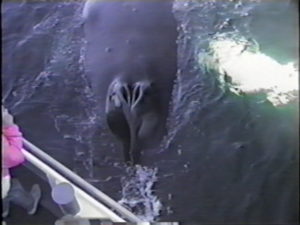 Pictures of Mars (from her DVD)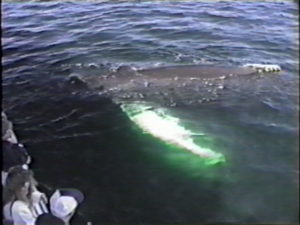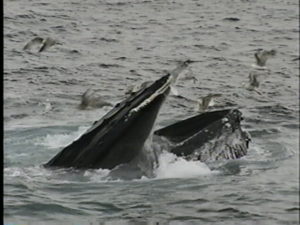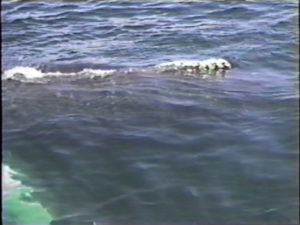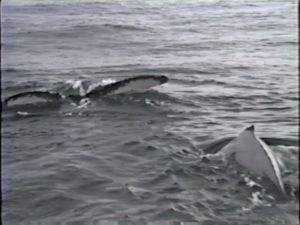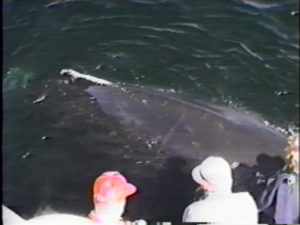 Note the scars on her dorsal fin.
placeholder
placeholder
Adopt Mars today – a clip from the adoption DVD
Adopt Mars today
You may purchase the Mars DVD here without adopting Mars from CSI
New:  Mars on DVD reg $25.00
On sale now $18.99
If you adopted Mars from any of the Adopt A Whale Programs in the US or UK, you can still meet her!
You will be delighted to spend 20 minutes watching Mars bubble feeding with her calf, Mesopotamia. She then approaches the boat; she is so close you can see right down her blowholes!  Mesopotamia spyhops beside the boat and when they move off, they both raise their tails out of the water
Order Safely on PayPal