Sockeye the Humpback Whale
His Story
Sockeye is an extraordinary whale.  He is very likely to come near your boat and may show you many common whale behaviors.  It is fairly easy to identify Sockeye at the ocean's surface.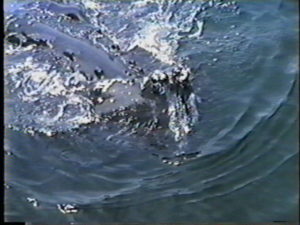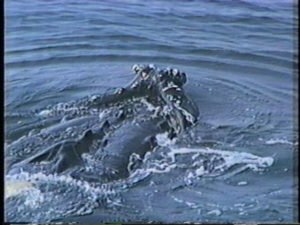 Sockeye was named after the sockeye salmon whose jaw appears similar to Sockeye's jaw.  His upper jaw is deformed and doesn't quite fit properly with his lower jaw.  It looks a little like he is pouting.  There is also a large white scar under his blowholes.
All the other humpbacks have baleen growing straight down from their upper jaws.  Not Sockeye.  His baleen is deformed and it grows out towards the sides of his jaw.
Sockeye also has many scars and even teeth marks caused by killer whale attacks!  His life has not been an easy one.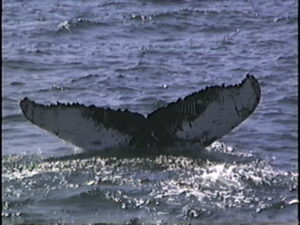 placeholder
placeholder
Adopt Sockeye today and support Cetacean Society International
Please enjoy this introduction to Sockeye from the Salt & Friends: Humpback Whales With Names DVD
Order Safely on PayPal